Known as the wealthiest city in North Carolina, Marvin is a small community in the Charlotte region with a modest population of slightly over 6,000. It offers residents a peaceful suburb with a rural ambience that is perfect for starting and raising families. Marvin is also reputed for its top-rated public schools and favorable cost of living. While Marvin real estate is highly desirable, the community prefers to keep its population small and comfortable, leading to fierce competition in the housing market with high home prices and a low housing inventory.


Although interest rates are on the rise in the US, the Marvin housing market is expected to persevere — and not just because of its individual value and wealth. According to recent trends, North Carolina itself will continue to boast a lucrative real estate market in favor of sellers. Buyers must buckle up and prepare to contend with high home prices, a limited housing inventory, and other buyers in the market.
Soaring home prices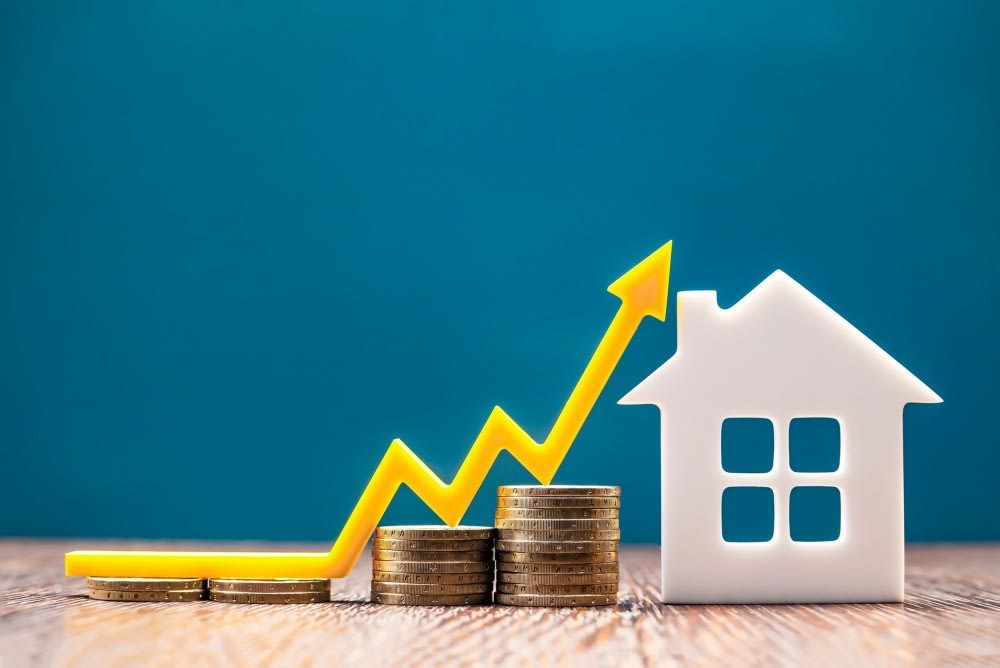 Photo courtesy of Shutterstock
Marvin is in
Union County
, which reported a 23.4% increase in the median sales price in August 2022. Prices have risen across the county and state, and Marvin is certainly no different with a median home price of $998,559. Home values will continue to rise as the market encounters an increased consumer demand with a limited inventory. The demand is so high that in other North Carolina cities like
Fayetteville
, new houses are successfully sold the moment they're built. Because Marvin is one of the best places to live in North Carolina, the home values will likely increase as more buyers express interest in the area.
Declining inventory versus high demand
The decline in housing inventory is the major contributor to the rising home values. Without enough homes to satisfy buyer demand, sellers can expect to receive multiple, competitive bids on their available properties. The seller will always sell to the highest bidder and will typically do so quickly. Fast-selling homes will only continue to deplete the inventory, and construction of new homes isn't fast enough to meet the ongoing demand. Buyers should expect a competitive market in Marvin given the high value and desirability of the neighborhood.
A market snapshot
How does the housing market currently fare in Marvin? Here is a
market snapshot
of a few property types available.
Of the 37 single-family homes available, the listed price ranges from $675,000 for smaller cottage-type homes to $2,579,000 for larger manors. Most of these properties, however, are currently under contract as their construction has yet to be completed. Expect to see them sell quickly once they have been fully constructed.



There are only three listings for plots of land in Marvin. The smallest plot is listed for $485,000 while the largest plot is selling for $1,850,000.
The limited selection is further indication that the housing inventory is rapidly dwindling, and homes simply aren't being constructed fast enough to satisfy consumer demand.
Cost of living
The cost of living in Marvin is roughly
65% higher than the national average
, and this value can be broken down into individual components based on housing expenses, utilities, transportation fees, groceries, and healthcare.
Housing expenses are 151% higher than the national average, a number that is largely affected by the high median home price and median monthly rent. The average sold price for a single-family home is slightly less than $1 million, while the average monthly rental is a little over $3,000.



Utilities, however, are 6% lower than the national average. Transportation such as bus fare and gas prices are also 6% lower.



As for groceries, the Marvin average is roughly 1% lower than the national average.



Healthcare is 6% higher than the national average, with prescriptions and visits to the doctor being costlier.
Marvin residents benefit greatly from high median incomes. The
median household income
is $209,950, compared to the national income average of $64,994. The exact annual expenditures depend on the size of the household and the number of children, but Marvin residents are generally wealthy and enjoy a high quality of life.
The final verdict
Based on these trends, the real estate forecast for Marvin in 2023 is largely in favor of sellers. The North Carolina market overall is predicted to hold strong, and markets at the local level can expect to remain steadfast as well. Marvin specifically will benefit from its new housing constructions and increased home values. Although buyers will have to contend with higher prices in a competitive market, it's highly likely they'll end up buying because Marvin is highly desirable.
If you're ready to learn more about the Marvin real estate market and how recent trends and data ultimately affect you as a consumer, reach out to a local real estate agent with experience in the region.
Kathy Humbert
has an intimate knowledge of the Charlotte area and its neighborhoods, including Marvin. With nearly thirty years of experience, she has traversed many market ups and downs. The lessons she has learned will certainly assist you through your real estate transaction. Contact
Kathy Humbert
today to get started.

*Header photo courtesy of Shutterstock