Tips to make the process easier and more beneficial to you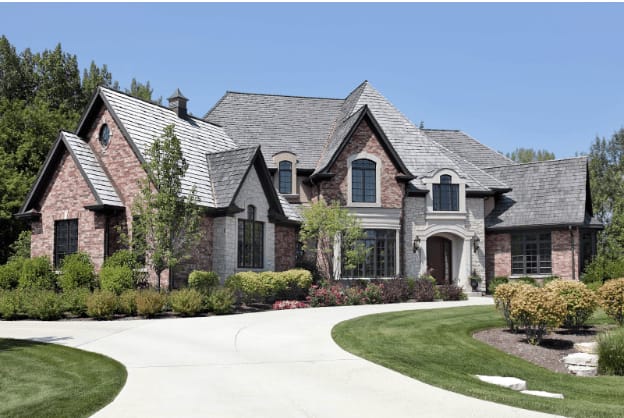 Many people find that the complexities of selling their

Marvin
real estate
is best handled when partnering with a seasoned local realtor. As a trusted agent in the area, my job is to make your life easier, whether you're purchasing a home or selling one. When you work with me, you can be confident knowing I will help you through the process and do everything in my power to quickly get you the highest profit.


To get you started, I've compiled a list of everything you need to know when selling your home in Marvin, NC.
Should I sell my home?
Before listing your home for sale, here are a few questions to consider:

How is the current housing market?

Do I need to move right now?

What is my home's value?

Can I afford to move?

Can I afford to wait?


There are many reasons people sell their homes — from career changes to wanting to upgrade their living spaces. Confidently knowing you are making the right choice at the right time will help ensure your process goes smoothly from start to finish. The current Marvin housing market is still relatively hot and in favor of sellers, but homes can sit on the market in the winter months longer. If you can afford to hold off until the time is right, it will help you make an informed decision. If you're ready now, you'll need to know exactly what your home is worth.


Know what your home is worth
You'll want to consider your home's value, any equity you have, and the potential profit before selling your home. Your home's value will depend on several factors, including location, taxes, maintenance fees, homeowner's association dues, appraisals, and comparable homes in the area. Certain times of the year are better for selling your home than others. According to the National Association of Realtors (NAR), selling a home during May, June, and July will have the highest buyer activity and could guarantee more money. Remember, you want to sell your home when the value is going to be the greatest for you, and another way to do this is to consider the price.

The price you set your home at is one of the most critical to the entire process. You don't want to price your home too high and risk turning people off, but you also don't want to price it too low and sell yourself short. Using comparable data and inventory based on the region you're selling the home in will also help with pricing. In addition to performing a comparative market analysis, which will compare your home's value to similar homes in the area, you can use a home valuation tool to get an idea of what your home is worth.


Prepare your home for sale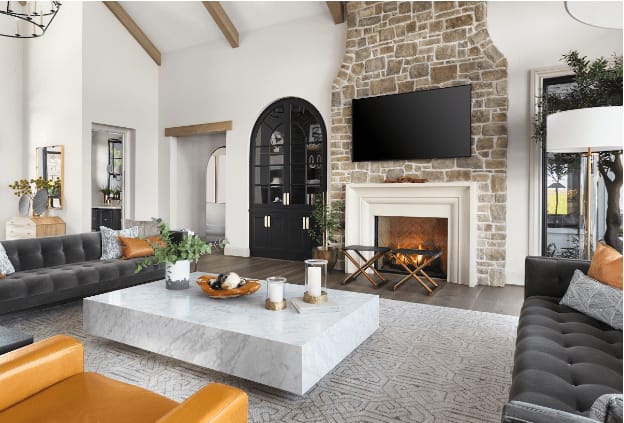 A great place to start with preparing your home is the exterior. Curb appeal is the first thing potential buyers will notice, so it's critical to catch their interest. You'll want to ensure the lawn is trimmed, there are flowers to brighten things up, the flower beds are freshly mulched, and the windows and driveway are clean and clear of debris. Add some landscaping lights to highlight your home's unique features and draw attention to a focal point.

Once the outside is ready, it's time to move on to the interior. A clean and bright home is a happy home, and one buyers love to see. One way to make things clean and bright is with a fresh coat of neutral paint. Additionally, cleaning or replacing the carpeting, refinishing wood floors, or replacing tile will help freshen things up, especially if you have children or pets in the home. Take the inside a step further and declutter your spaces by removing all photographs, knick-knacks, and other personal belongings. You might remove old drapes and allow natural light to filter through, creating a brighter area that looks fresh and clean. The idea is that prospective buyers should be able to envision themselves living in the home with their personal belongings and photographs scattered throughout.

Professional cleaning and staging are preferred to ensure no areas are missed, like baseboards and window sills. A cleaning company can provide a nice, deep cleaning, which will help you keep your home show-ready. Professional staging will help showcase your home in the best light and amplify certain features. Anything you can do to draw positive attention to your home and appeal to buyers is worth considering.


Hire a professional photographer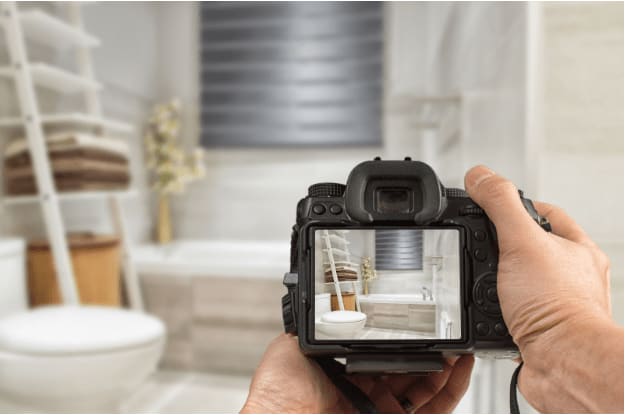 This is an absolute must when listing your home for sale. Potential buyers search online before seeing a home in-person, and the marketing photographs they see on those websites should be high-quality. Poor quality images are less likely to draw attention, and as a result, potential buyers will be less likely to schedule an in-person showing. You want a photographer with plenty of experience and a portfolio full of high-quality images with attention to detail. Interior images with natural lighting and attention to detail paired with outdoor ideas highlighting features and the surrounding neighborhood will guarantee your listing stands out.
Find an excellent agent
Above all else, you want to ensure you have a trusted agent by your side. The agent makes a significant difference when selling your home and guarantees you earn a sizable profit in the shortest amount of time.

An agent you can trust should be "in the know" about the area, including how fast homes have sold, current market insights, and the best way to market your home for maximum exposure. They will also have an extensive network that can help with preparing and staging your home, marketing and listing, professional photographers, and knowledge of how to price your home correctly.

Combine the expertise of a great real estate agent with these home-selling tips, and you're sure to sell your home quickly. Contact Kathy Humbert, expert agent and broker, if you're ready to start.